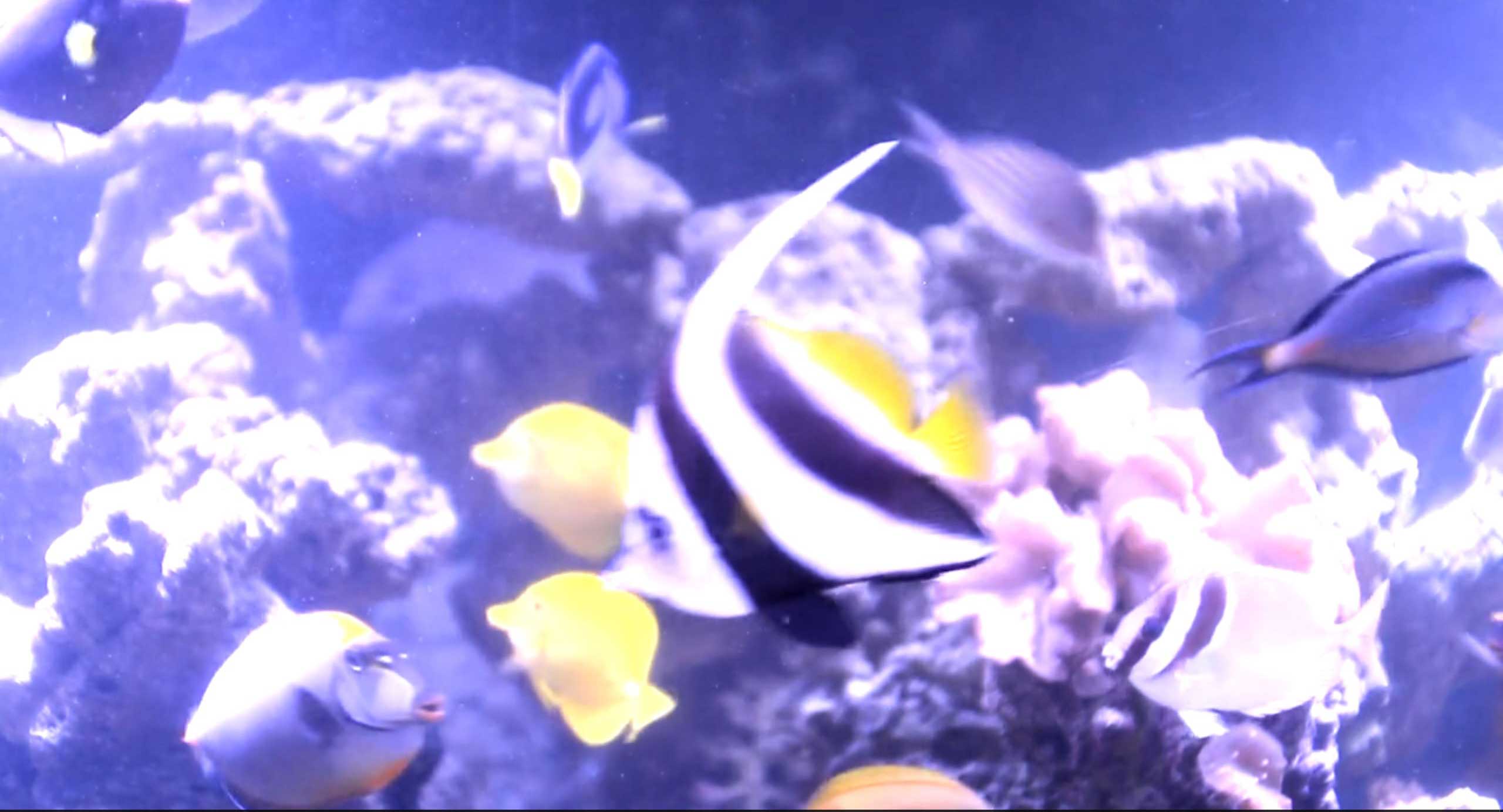 What is Floritin stikiStik™
Floritin stikiStik™ is a patent pending fish food that does things which conventional fish food does not. It introduces picky eaters to a more natural feeding environment, does not pollute the fish tank, is easy to mix from its powder format and provides gradual feeding. It is easy to apply to any surface in the aquarium, such as interior glass wall, rocks or coral skeleton.
Scientifically designed and proven for all types of aquarium fish, invertebrates, and corals
Provides optimal and balanced nutrition. Contains vitamins and amino acids
No hormones, no artificial colors
Stimulates fish appetite and enhances fish color
Promotes natural feeding habits. Helps training hard to feed fish. The perfect food to acclimate newly introduced fish, including Moorish Idol, finicky butterfly fish, such as Copperband Butterfly, Pearscale Butterfly, Mandarinfish, and many oithers
Self adhesive paste can be applied to any surface. Stays intact for hours in aquarium. Does not pollute water
Can be used immediately or frozen for future use
Add frozen fish food or medications to mix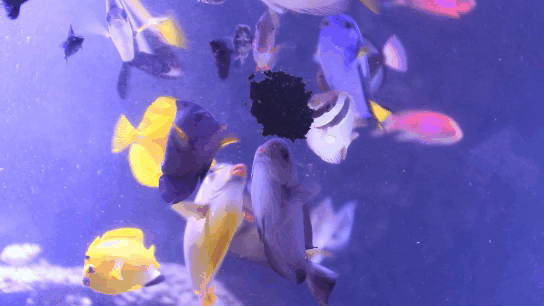 Floritin stikiStik™ is dry powder that needs to be mixed with water to create a sticky paste. The paste can be attached to any surface inside your aquarium.
Floritin stikiStik™ is most effective when mixed with RO water. It is portioned in convenient 10 gram pouches and mixed with an approximately 1:1 ratio. Once prepared, use it immediately or freeze any unused portion for later use. It will not lose any nutritional value or adhesive properties for up to two months when frozen.
Floritin stikiStik™ is a very diverse product that be enhanced to meet the needs of specific fish. As desired, other frozen food, such as mysis or brine shrimp, can be added to create custom nutrition. We highly recommend adding a few drops of Floritin AquaVita vitamin mix to further improve its nutritional value. Your fish will thank you!
What is Floritin stikiStik™ made of?
Ingredients: Antarctic Krill, Ocean Plankton, Chlorella (natural source of vitamin A), Spirulina, Kelp, Amino Acids, Vitamin A Supplement, Vitamin B Supplement, Vitamin D Supplement, Vitamin E Supplement, Vitamin K Supplement, Folic Acid, Niacin, Sodium Ascorbate (Vitamin C), Thiamin Supplement, Riboflavin Supplement, Biotin Supplement, Astaxanthin, Natural Flavors
No Hormone Additives, No Artificial Colors
Guaranteed analysis: Min Crude Protein 42%, Min Crude Fat 9%, Max Crude Fiber 5%, Max Moisture 5%, Free amino acids 2.5%, Fatty Acids (min) PUFA 3%, SFA 2.6%, MUFA 1.5%, Vit. A (min) 60000 IU/kg, Vit. B6 (min) 25 mg/kg, Vit. B12 (min) 200 mcg/kg, Vit. C (min) 1000 mg/kg, Vit. D3 (min) 2000 IU/kg, Vit. E (min) 400 IU/kg, Vit. K (min) 200 mcg/kg, Thiamin (min) 3000 mcg/kg, Riboflavin (min) 12 mg/kg, Niacin (min) 65 mg/kg, Folic Acid (min) 700 mcg/kg, Biotin (min) 600 mcg/kg
Mixing Instructions - Easy 1-2-3-4
Step 1
Step 2
Step 3
Step 4
Add Reverse Osmosis (RO) water to Floritin Stikistik in a 1:1.5 ratio. For best results use RO water. Do not use aquarium saltwater, as it makes the mix denser, less sticky, and it will fall apart faster once applied to a surface.
Knead powder and water inside bag that powder came in. Once fully mixed it is easiest to turn bag inside out and peel off the mixture.
Determine what amount of the mix will be used immediately. The mix can be safely frozen and store for later use. Store inside fresh zip lock bag or air tight container.
Apply an appropriate amount, based on tank size and number of fish, to the surface of a rock, coral skeleton or interior glass near the bottom.
Reviews
I've used stikiStik for a couple weeks now and it works great! It's very simple to mix and apply to the rocks in my fish tank; the fish go crazy for it every time but it lasts for several hours. It's a perfect supplement to what I have traditionally fed them, I highly recommend it to everyone!
Megan L.
stikiStik has completely replaced the food that I have always used for my fishtank. It makes no mess, leaves no residue and is so easy to make and portion. I love watching my fish peck at it.
Michael D.
My Moorish Idol and Pearlscale Butterly LOVE stikiStik! It's been a struggle feeding those fish but this product works amazing; it's easy to make and he just grazes at the rock I attach it too. I never thought I would find something that works as well as this does!!!
Quinn R.